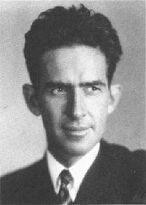 Ernest Beaumont Schoedsack was born June 8, 1893 in Council Bluffs, Iowa. He is an American motion picture cinematographer, director, and producer. He is most known for being the co-director for King Kong (1933). He also fought in World War II where he had his eyesight damaged greatly. 16 years after King Kong he directed Mighty Joe Young which was a King Kong like film. He also married the screenwriter Ruth Rose. Ernest died December 23, 1979.
Ad blocker interference detected!
Wikia is a free-to-use site that makes money from advertising. We have a modified experience for viewers using ad blockers

Wikia is not accessible if you've made further modifications. Remove the custom ad blocker rule(s) and the page will load as expected.